• Make YOUR home work for YOU….

• Save YOURSELF valuable time and effort….

• Enhance YOUR time in the home….

• Create a relaxed lifestyle for YOU & YOUR family….
• Help the environment, by optimising YOUR energy….

• Saves YOU money….

• Add a touch of the future to YOUR life….

• YOUR neighbours will be so envious….
Tap in your details and wait for the guide that will blow your mind..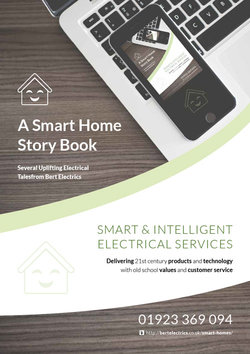 You're sat in the kitchen but you've left the bedroom light on.
One tap of the phone later, the LIGHT is off. Smart, huh?
Your ENERGY bills are through the roof and you can't understand why. Smart homes let you track your energy usage anywhere, oh and turn it all off too, (it's pretty AMAZING like that)
Some blighter tries to break into your house whilst your away. The blinds go up, the lights flash, the ALARM is triggered and suddenly a loud blast of music blares. No one's ignoring that. And the INTRUDER? Well they're already half way down the street, crying.
Uh oh, you've just got to the airport but remember you've forgotten to turn off the HEATING. It's fine, RELAX, turn it off with your phone, PHEW....
Ever wanted a CINEMA in your home? Ever wanted, say…3? With HDMI HD Anywhere, you can control multiple TVs at once with the added luxury of automated light dimming, projector drop and sound control.
They want Bon Jovi, you want Queen; with smart home, you can have MULTIPLE SONGS playing at once in different parts of the house. It's a kind of magic ;-)
You're on a BUDGET, but want an easier lifestyle, Smart home technology is more affordable than you think....